First things first: MAKE THESE. Just do it. Put it on your list. You won't be sorry.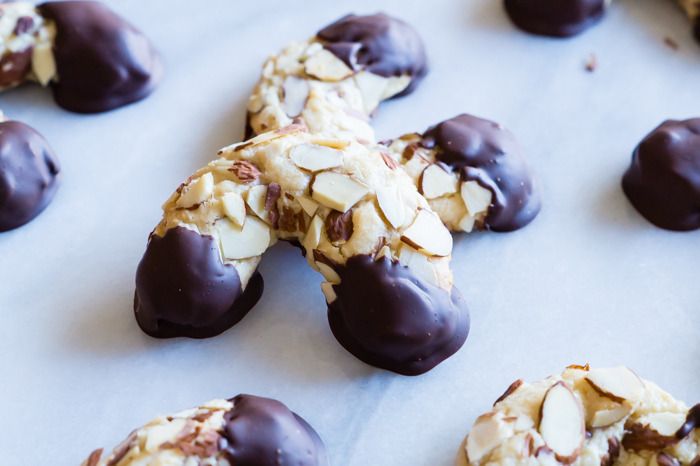 Now to clarify, I am not German. I don't think we have any German heritage. I do like beer and pretzels, but that's about it. I mention that to clarify that I really don't know what I'm talking about here as far as these being authentically German.
Mandelhoernchen. Almond Horn Cookies.
My first encounter with these was in Chapel Hill, NC when my aunt and uncle took us to this wonderful German Cafe and Bakery. I'm not kidding when I say that I wanted one of everything in that place. (It's called
Guglhupf
....it's actually in Durham.)