Jack and I will basically be passing Mr. E in the airport today. We leave on a little college-related trip at about the same time Mr. E gets home from a business trip.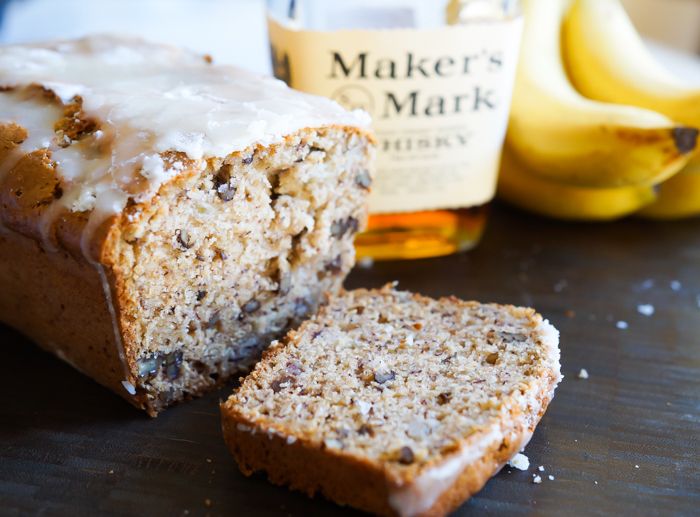 I'll admit that I've never been one of those wives to pack the freezer with casseroles for when I'm out-of-town. A. I never go anywhere, and B. there's always a box of taquitos available.
(OK...now I'm feeling like a bad wife.)
Anyhoo...yesterday, I decided to break into Mr. E's Maker's Mark (not to drink it) and make some bourbon banana bread for him to have while we're gone.